Mayfield Heights
To ensure your convenience, below is the information you need about our podiatry office, including our hours, location, appointment scheduling and insurance acceptance.
Appointments
If you would like to make an appointment, call (216) 245-1290 or send us a request by clicking the "Request Appointment" tab on the top right. If, for any reason, you cannot keep a scheduled appointment or will be delayed, please call as soon as possible. Charges may be incurred for appointments cancelled less than 24 hours before scheduled appointment time.

Insurance
Our offices accept a large variety of insurances. The list is constantly changing, so if you do not see yours on our list, please call our billing office at (216) 672-4330 to verify acceptance of your insurance carrier.
Mayfield Heights Office
1236 SOM Center Rd
Mayfield Heights, OH 44124
P: (216) 245-1290
F: (866) 571-4884
E:

This email address is being protected from spambots. You need JavaScript enabled to view it.
Monday:
Tuesday:
Wednesday:
Thursday:
Friday:

8am-4:30pm
8am-4:30pm
8am-4:30pm
8am-4:30pm
8am-4pm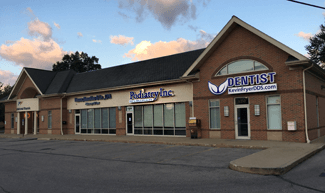 Office Hours / Availability
Monday
Tuesday
Wednesday
Thursday
Friday
Saturday
AM
Dr. A. Diller
Dr. J. Favazzo
Dr. A. Fioritto
Dr. C. Tulodzieski
Dr. J. Favazzo
Dr. A. Diller
-
Closed
PM
Dr. A. Diller
Dr. C. Tulodzieski
-
Dr. J. Favazzo
Dr. A. Fioritto
Closed
Saturday hours are available by appointment.